Peruvian Tweed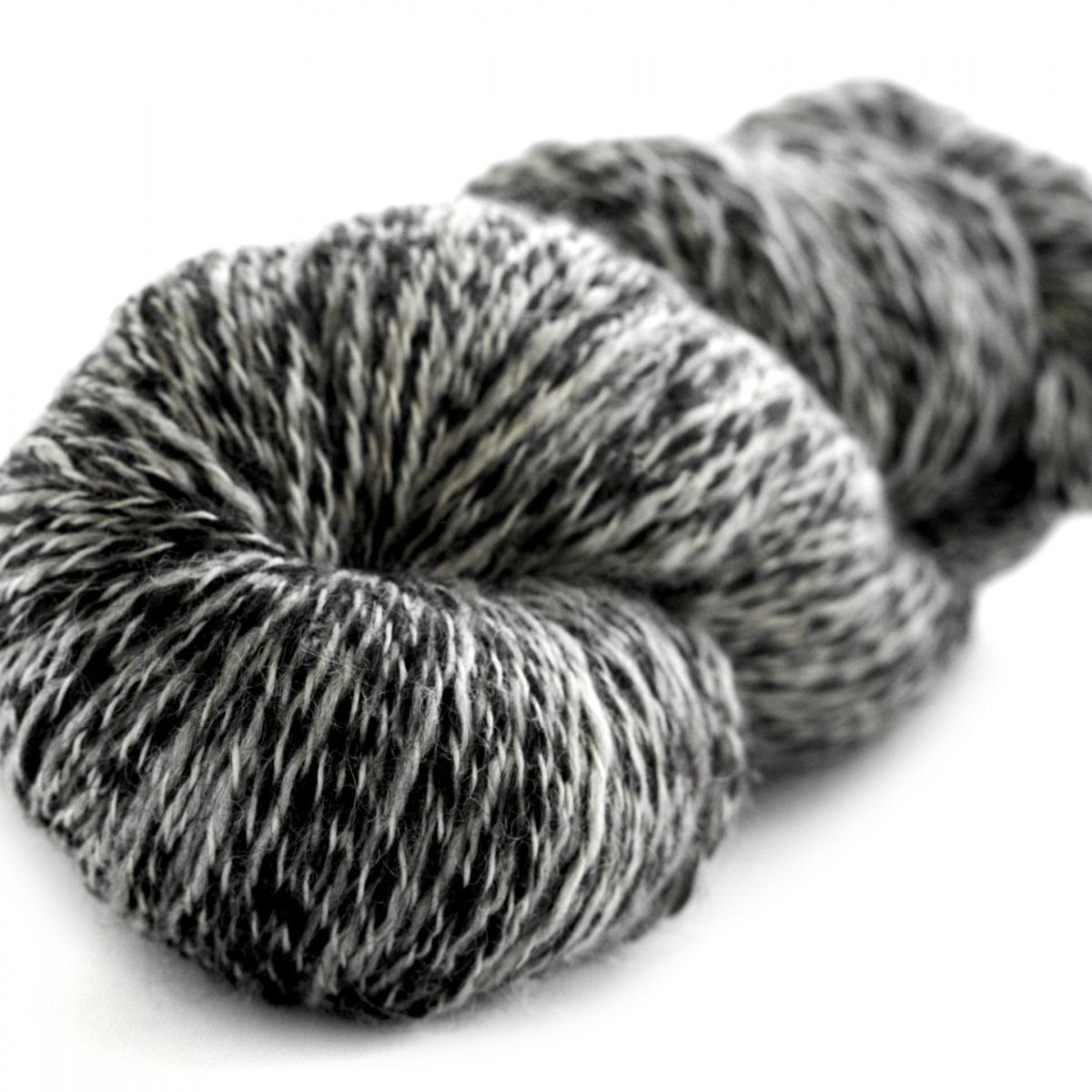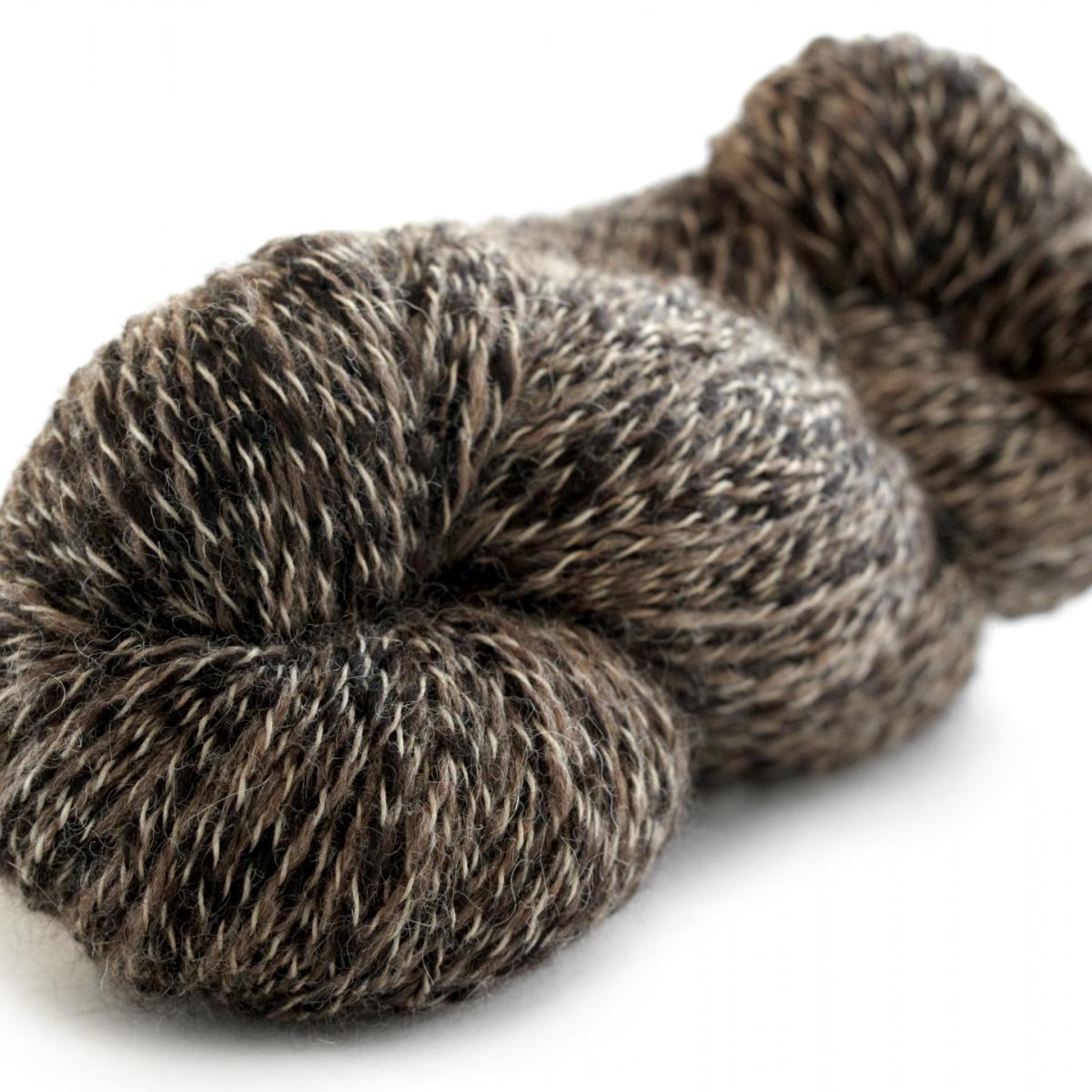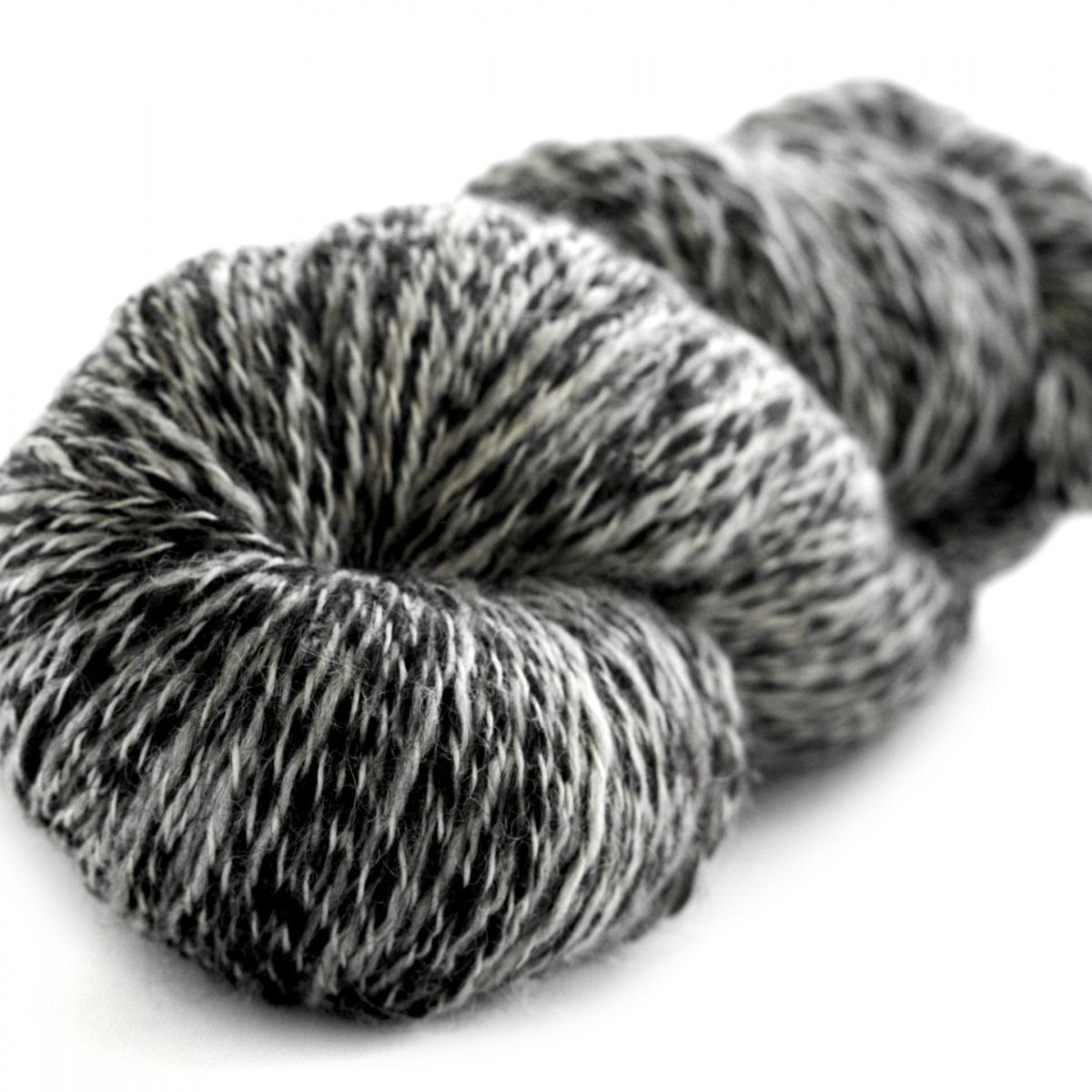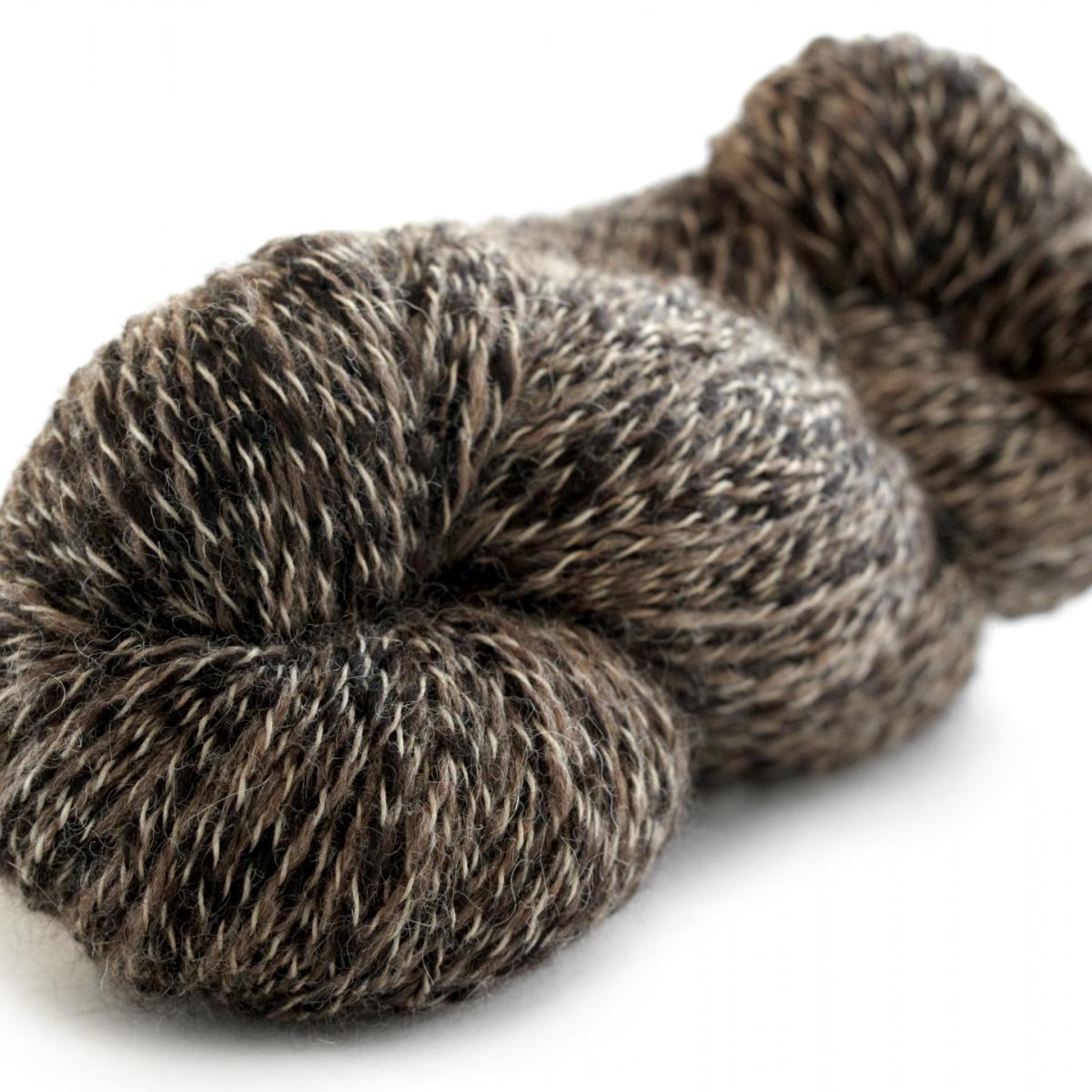 Peruvian Tweed
These alpaca yarns are the cashmere of alpacas. Of Superfine grade, incredibly soft and touchable, Peruvian Tweed is like nothing you have knit with before. All-natural and undyed, carefully processed and blended, this yarn originates high in the Peruvian Andes where fiber is collected from carefully managed alpaca herds. These hardy animals live at elevations of over 13,000 feet in the Andes and their adaptation to the extreme weather conditions contributes to a lighter, denser and softer fleece, with more thermal capacity than that of their lowland cousins. The fiber is carefully processed and spun in a mill committed to improving the quality of life in their region, as well as the quality of the yarn. The results can be felt in every skein.
Galler Yarns' unique Peruvian Tweed is available in 16 astounding blends and combinations of natural alpaca colors. Each colorway consists of two strands of softly spun pure alpaca yarn bound with a third strand of a tightly spun alpaca yarn. There are endless possibilities for colorplay with one, two, or three natural shades in each color. The yarn is consistent throughout the skein and knot free, allowing the knitter or weaver complete control over color changes. Available colors range from soft silver grays and light tans, through rich deep browns and charcoal grays.
Peruvian Tweed is a dream to work with, knitting up as soft as a kitten. It works well at any gauge but officially it is a worsted (medium - #4) weight. It becomes lacy and open on larger needles, but on smaller needles,creates a dense and warm fabric ideal for felting.
Alpaca yarns are hypo-allergenic, naturally free of lanolin and dander, and are water and fire resistant. Galler's top-grade, superfine alpaca yarns provide the ultimate fiber for the discriminating knitter or weaver who cares not only about the quality of the yarn, but also the social and environmental impacts of the production process.
Content: 100% Superfine Alpaca
Put Up: Skeins
Yardage: 600 yd / 550 m ( approx 8 oz / 227 g)
Knitting Weight / Gauge: Worsted (#4) - 5 st / inch (2.54 cm)
Needle Size: 4 mm (US #6)
Country of Origin: Peru
Care: Hand wash gently in cool water. Lay flat to dry.